To Win or Not to Win: How to Success in the Asian Champions League
Resumen
In professional sports, predicting success factors is very vital and important and is always questionable. The failure of teams in the leagues has been a constant issue and progress and gaining status has been a challenge for all clubs; and managers, officials, sports federations and clubs, and even researchers, are trying to shed light on the various dimensions of this issue. The purpose of this study was providing a model of predicting the success of football clubs in the Asian Champions League. The present study is descriptive-correlational. Seven Asian countries that won the Asian Champions League (ACL) were analyzed between 2014 and 2019. At the level of descriptive statistics, mean and standard deviation, and at the level of inferential statistics, because the response variable (success) was a qualitative variable, the logistic regression model was used. Data analysis was performed using SPSS software. Findings showed that 80% of the success of clubs in the ACL is correctly identified using the research model and foreign players, the average value of each player, the total value of the club and the number of players in a team have a positive impact on the success of football clubs. The age of the players has a negative effect, in other words, the lower average age can contribute to the success of football clubs. Therefore, these factors are considered as a comparative advantage for the success of clubs and managers and stakeholders are suggested to put the necessary planning and investment on their agenda to achieve these things.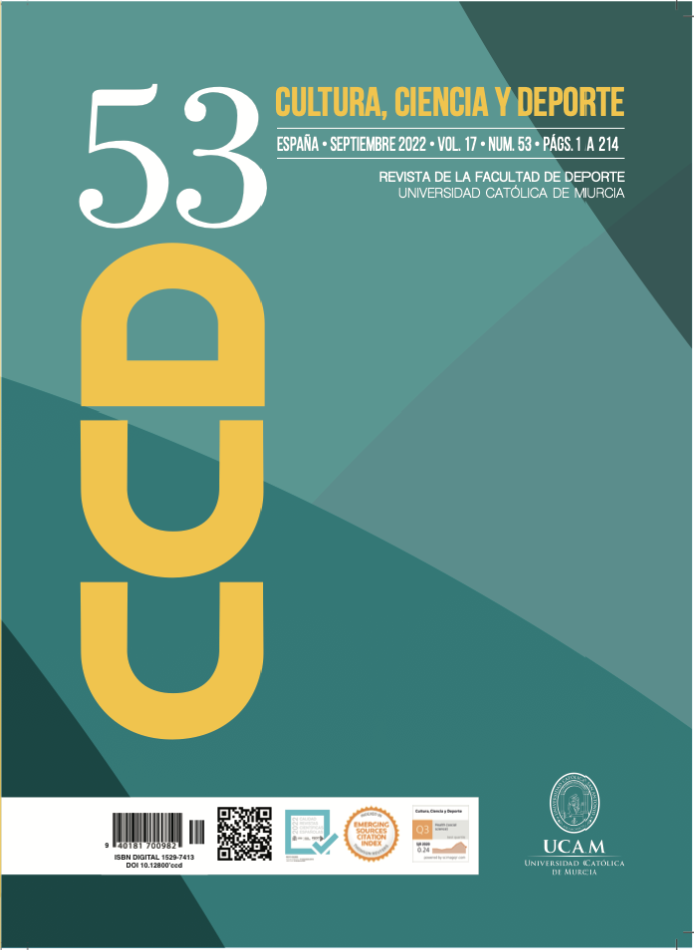 Cómo citar
Abdolmaleki, H., Khodadad Kashi, S. ., Soleimani, M. ., Varmus, M. ., & Mahmoudi, A. (2022). To Win or Not to Win: How to Success in the Asian Champions League. Cultura, Ciencia Y Deporte, 17(53). https://doi.org/10.12800/ccd.v17i53.1854
Sección
Artículos / Articles
Licencia
Derechos de autor 2022 Creative Commons Attribution License
Esta obra está bajo una licencia internacional Creative Commons Atribución-NoComercial-CompartirIgual 4.0.
Los autores que publican en esta revista están de acuerdo con los siguientes términos:
Los autores conservan los derechos de autor y garantizan a la revista el derecho de ser la primera publicación del trabajo al igual que licenciado bajo una Creative Commons Attribution License que permite a otros compartir el trabajo con un reconocimiento de la autoría del trabajo y la publicación inicial en esta revista.